Overview
The Legislative Branch is made up of the Band Assembly — comprised of three District Representatives and the Speaker of the Assembly. The Speaker of the Assembly wears two hats, as he or she is also the Secretary-Treasurer.
Band Assembly passes acts and resolutions, allocates revenue, ratifies appointments of commissioners, oversees the Office of Management and Budget and the Office of the Revisor of Statutes, and more.
During regular session, Band Assembly typically conducts formal business every Wednesday at 10:00AM. You may view the Band Assembly meetings in-person at the Government Center or via live-streaming.
The Band Assembly has two regular sessions. The first is from January to the end of April. The second is from July to the end of September. If there are exigent circumstances, the Band Assembly may still meet when they aren't in a regular session.
Weekly Band Assembly Updates
Announcements
Please find the Band's Constitution and Statutes on the Tribal Register.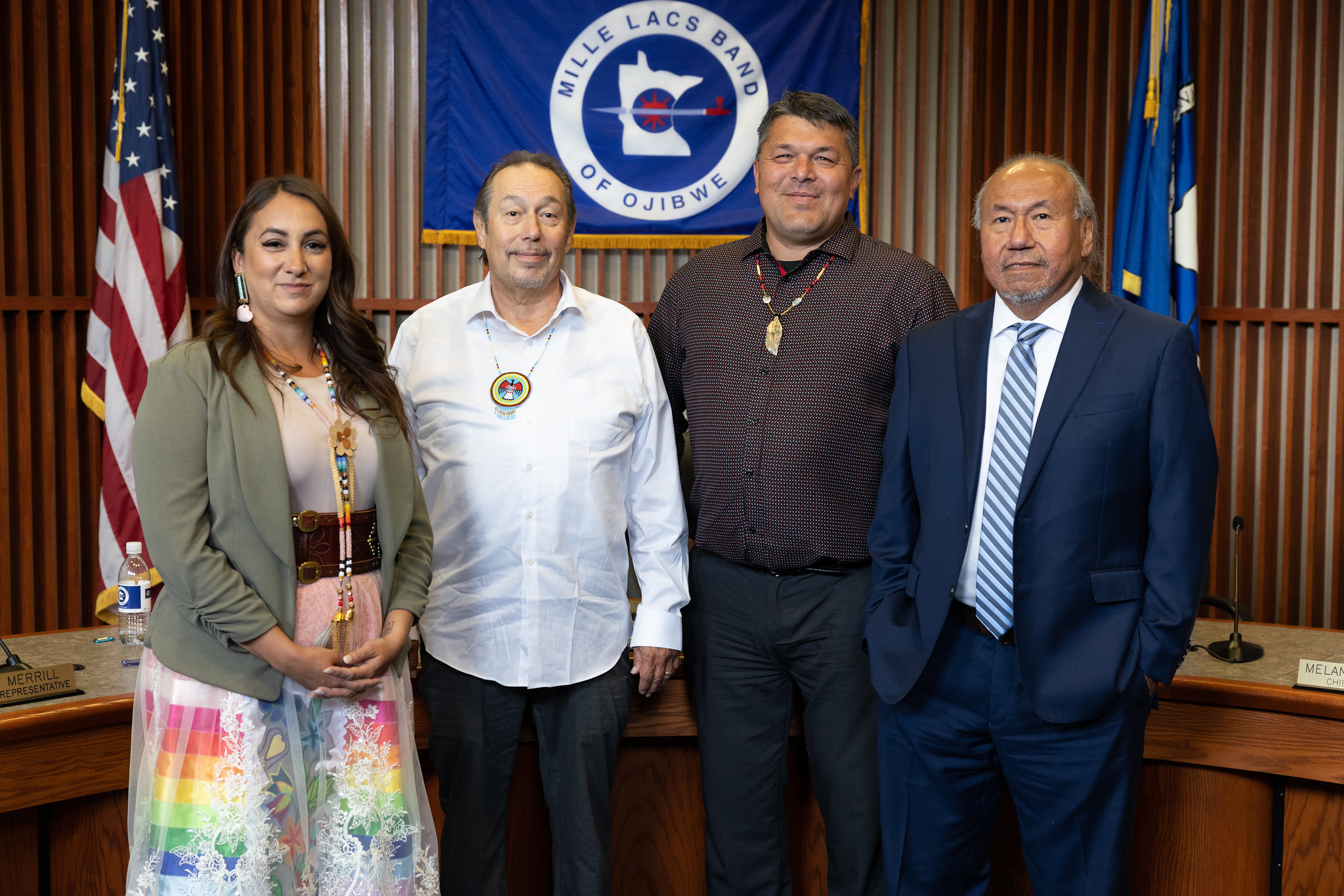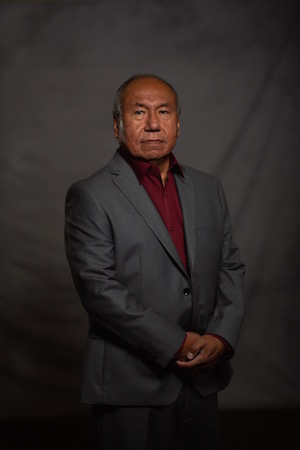 Sheldon Boyd
Secretary-Treasurer, Speaker of the Assembly
Sheldon Boyd was elected Secretary/Treasurer in 2018. In this role, he wears two hats — Secretary/Treasurer and Speaker of the Asssembly. As Secretary/Treasurer, he has the powers and duties in administrating the financial affairs of Band government. As Speaker of the Assembly, he is the leader of the Legislative Branch.
His priorities include transparency and inclusion of Band members in the legislative process. He considers his Ojibwe culture and spirituality the most defining parts of his life, and since 1985, he has been a drum member, serving as a pipe carrier.
Most recently, he was the IT manager for the Band's Department of Health and Human Services. He formerly served the Band as Commissioner of Administration, who is the chief of staff to the Chief Executive.
The son of the late Grace and Raining Boyd, Sheldon split his childhood between the Mille Lacs Reservation and Minneapolis, graduated from Minneapolis South High School and Northwestern Electronics, and attended the University of Minnesota Duluth. He has four children and four grandchildren who inspire him to make decisions that consider the coming generations. He also is a health and fitness enthusiast who enjoys running.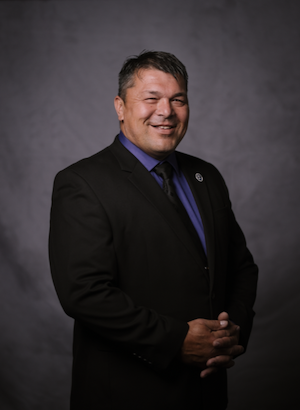 Virgil Wind
District I Representative
Virgil Wind is a member of Band Assembly and was elected to serve as the District I Representative in 2020. Wind grew up in District I of the Mille Lacs Reservation, where he was raised by his grandparents, the late Sonny and Dorothy Wind.
Wind is known as a collaborative leader who is committed to getting things done for the betterment of Band members. "I'm going in knowing that my personal feelings and biases really don't count at all compared to the needs of 4,800 Band members who want to leave a better world for our future generations. If we take a collaborative approach mentality and maintain the willingness to have hard conversations as a team and as a family, we will be worlds ahead of where we are today."
In addition to his service to the Band, Wind is an active community volunteer, serving as chairman of the Onamia Public School Board, and a member of the local Indian parent committee. He also volunteers in support of youth sports and for his children's activities. Wind enjoys participating in cultural activities, playing volleyball, and spending time with his fiancé Nicole and his five kids, Dionne, Keenan, Josh, Jakob, and Emma.
Prior to joining Band Assembly, Wind was an entrepreneur and business owner, operating an independent contracting business for the past 27 years.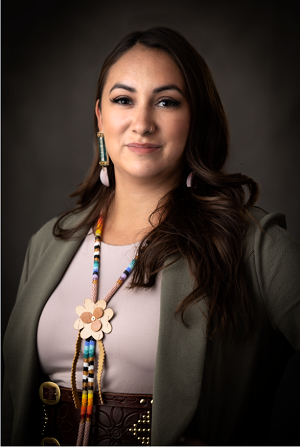 Wendy Merrill
District II Representative
Wendy Merrill is the newest member of the Band Assembly and was elected to serve as the District II Representative in 2022. Merrill grew up in District I of the Mille Lacs Reservation, where she was raised by her parents Melanie & Jeff Sam until she was 16 then she moved to Chiminising. Merrill currently resides in the Chiminising community (DIIA) in Isle. Wendy and her husband, Carlos Merrill, have three children together; Amelio, Nevaeh, and Carols Jr. In addition, they have added to their family by taking in their nieces Celleia, Brooklynn, and Rihanna, and their nephew Derek.
Representative Merrill's education includes; receiving her GED,
Associate in Arts degree from Central Lakes Community College, and a Bachelor of Arts degree from the College of St. Scholastica, with a focus on Organizational Behavior and a minor in Psychology.
2018 was a big year for Merrill as she was able to celebrate another important milestone, the achievement of a Master's degree. Her degree program, through the University of Minnesota -Duluth, was called the Masters of Tribal Administration and Governance. This program was designed for current or future tribal administrators, council members, and tribal leaders. Her graduation from this program came at a pivotal moment, as she was asked to take on a new role in the Legislative Branch of government as the Legislative Affairs Director working directly for Secretary-Treasurer Sheldon Boyd.
In 2020, Merrill decided to tackle a new academic goal of earning a Master of Business Administration (MBA), with completion in May 2022. Also, in 2020, she was recruited to serve as the Assistant General Manager of Grand Casino Mille Lacs.
As Representative Merrill learned about the world through the lens of an academic, she also felt a gravitational pull to have a voice in the education system, specifically around tribal youth. She serves on the American Indian Parent Committee for close to 10 years.
Culturally, Representative Merrill and her family are active in the Ceremonial Drum society of the Mille Lacs Band and surrounding communities. She embraces the beauty and importance of her culture.
Representative Merrill announced her intention to run for Mille Lacs Band elected office, as the District II Representative in December 2021. She won the Primary Election on April 6th, 2022, and was sworn into office on July 12th, 2022.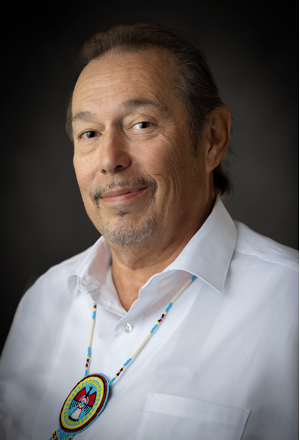 Harry Davis
District III Representative
Bio coming soon.
Legislative Branch Main Line
320-532-4181 x7428
Sheldon Boyd - Secretary Treasurer, Speaker of the Assembly
Office: 320-532-7427
Cell Phone: 320-630-6369
Virgil Wind - District 1 Representative
Office: 320-532-7424
Cell Phone: 320-630-5570
Darla Roache - District 1 Office Manager
Office: 320-532-7423
Cell Phone: 320-362-0793
Wendy Merrill - District 2 Representative
Office: 218-768-3311
Cell Phone: 320-362-4925
Cheryl Miller - District 2 Legislative Aide
Office: 218-768-3311
Cell Phone: 320-630-6870
Taria Aubid - District 2 Legislative Aide
Cell Phone: 320-630-5086
Harry Davis - District 3 Representative
Office: 320-384-6240
Cell Phone: 320-630-5368
Monica Benjamin - District 3 Legislative Aide
Office: 320-384-6240 X3224
Brianna Boyd - Legislative Affairs Director
Office: 320-532-7536
Cell Phone: 320-630-8702
Valerie Harrington-Wind - Legislative Chief Communications Officer
Office: 320-532-8918
Cell Phone: 320-630-5123
Semira Kimpson - Legislative Coordinator
Office: 320-532-7422
Cell Phone: 320-630-0350
Darcie Big Bear - Parliamentarian, Clerk of the Band Assembly
Office: 320-532-7420
Cell Phone: 320-362-0126
Open Position - Assistant Band Assembly Clerk
Office: 320-532-7428
Jared Miller - Legislative Counsel
Office: 320-532-7421
Cell Phone: 320-364-9061
Hanna Valento - Revisor of Statutes
Office: 320-532-7435
Cell Phone: 320-362-0467
Deanna Sam - Department of Motor Vehicles Deputy Registrar
Office: 320-532-7498
Cell Phone: 320-279-0178