Mille Lacs Band of Ojibwe 55th Annual Traditional Pow Wow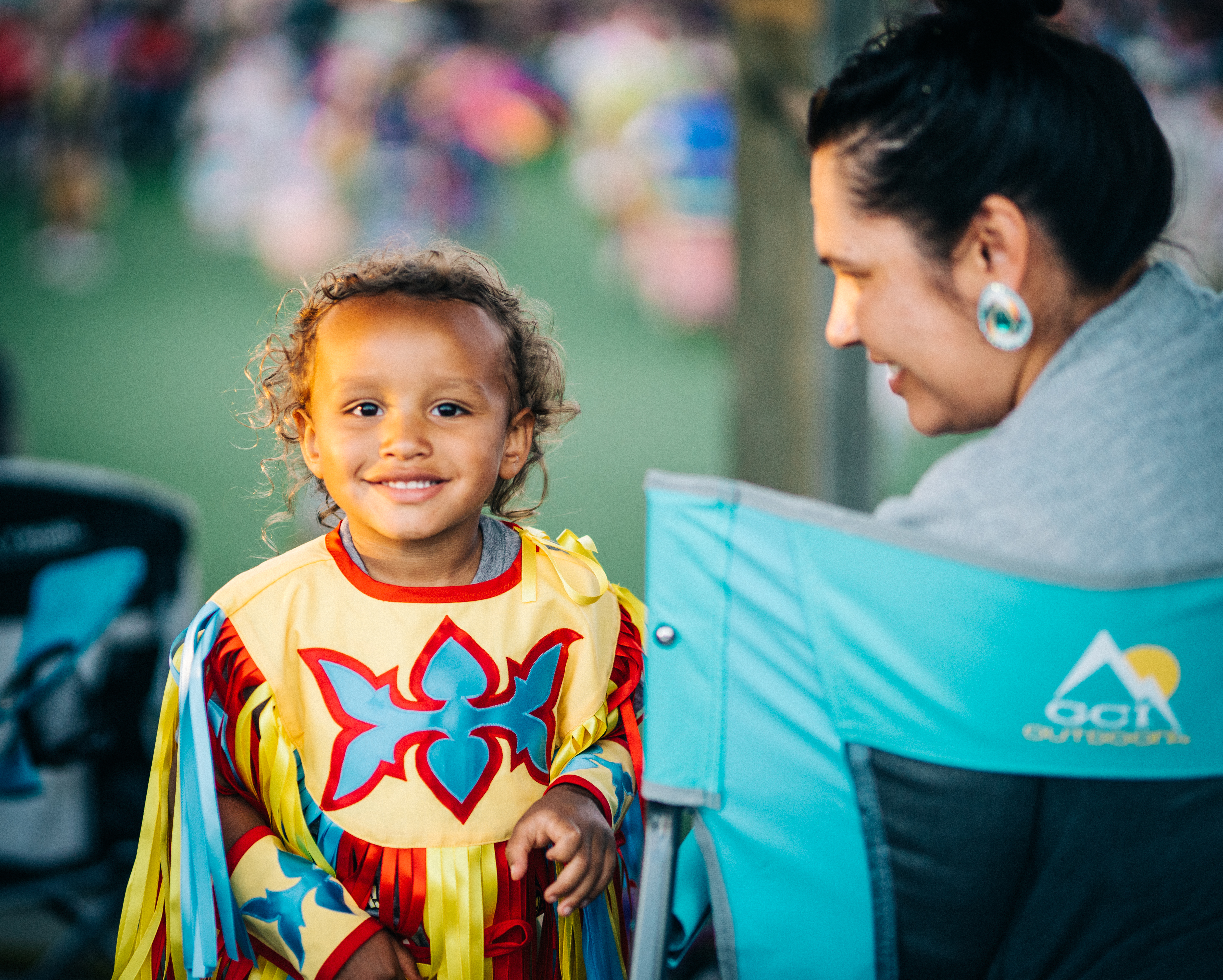 16000 Shaw Bosh Kung Dr, Onamia, MN 56359
August 20, 21 & 22
Everyone is welcome to attend.
Friday, August 20th
Veterans Family Flag Raising - 5 p.m.
Grand Entry - 7 p.m.
Saturday, August 21st
Grand Entry - 1 p.m. & 7 p.m.
Sunday, August 22nd
Grand Entry - 1 p.m.
Located at the Iskigamizigan Pow wow grounds on the west side of Lake Mille Lacs lake north of the casino off of Highway 169. Be sure to follow the signs!
Host Drums - Pipestone & Red Willow
Emcee's: "Nazhike" Brad Harrington & "Migizi" Mike Sullivan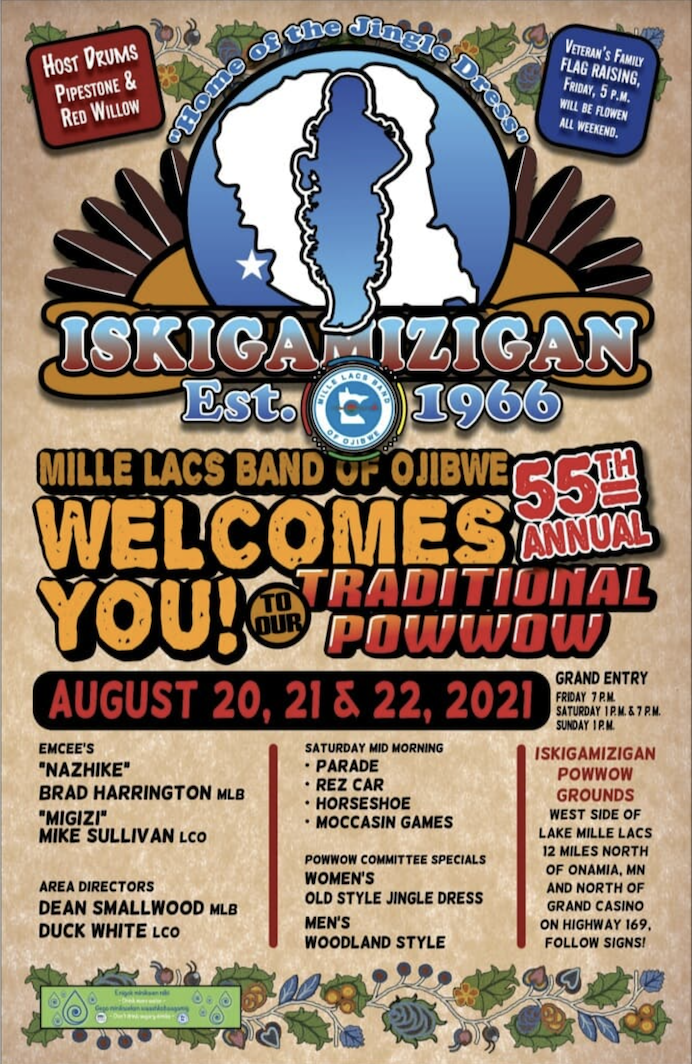 Traditional Powwow Royalty Contest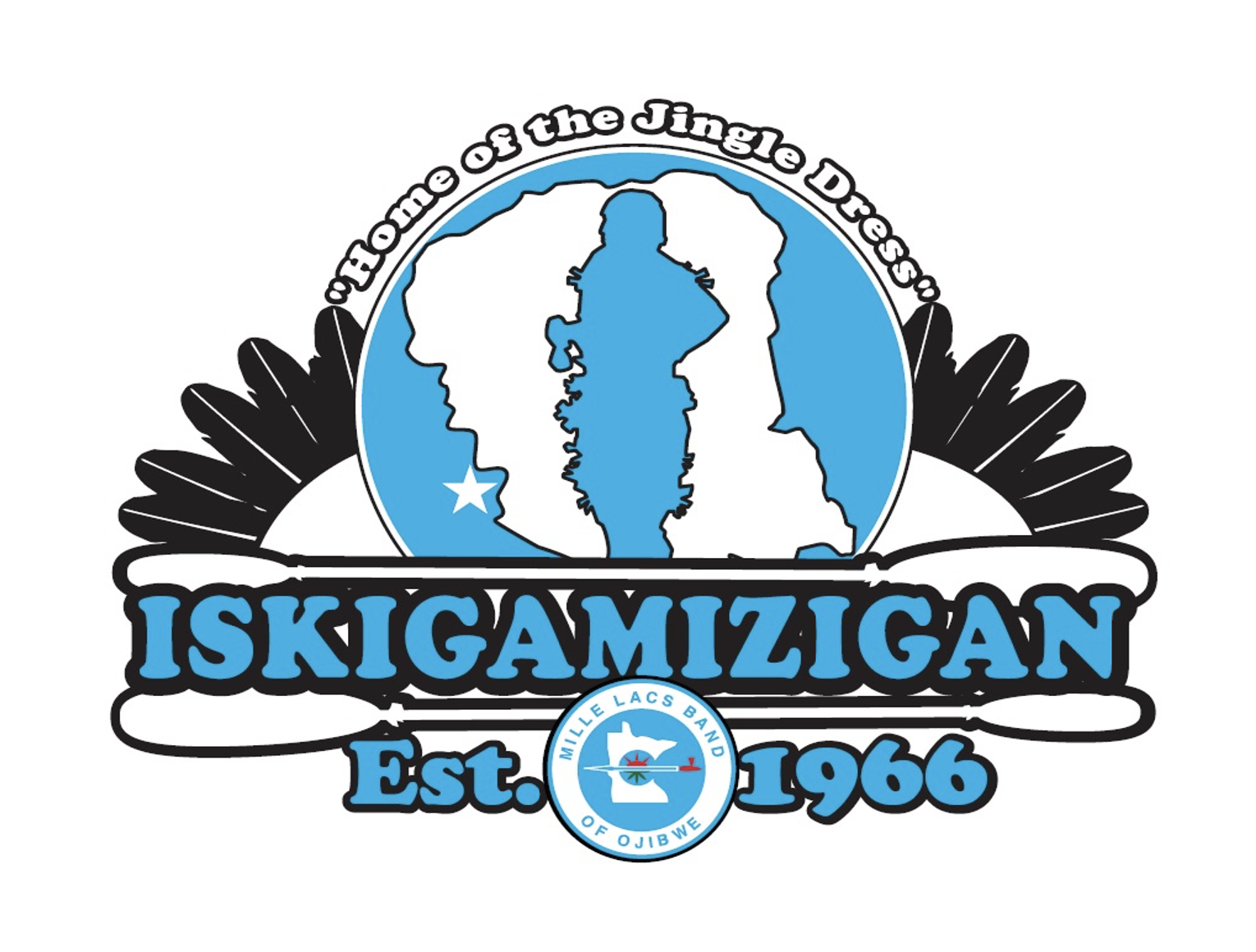 16587 Zhaaboshkang Neyaashiing Miikanaans
Onamia, MN 56359
The Mille Lacs Band of Ojibwe Traditional PowWow 2021 Royalty Contest Information packet is ready.
REGISTRATION DEADLINE AUGUST 19, 2021.
You must complete, sign and submit your Royalty Contestant Application no later than August 19, 2021. The Royalty Committee strongly suggests registering as soon as possible, to give yourself more time to accumulate your hours required for cultural activities. No late applications accepted after August 20th. A reminder that contestants must be in attendance for the entire Powwow, August 20 -22.
Please click for a complete list of contest rules
If you have any questions, concerns, or problems please contact the Royalty Committee:
Sherry Pewaush 320-362-4857
Deilyah Dexter 320-515-1378